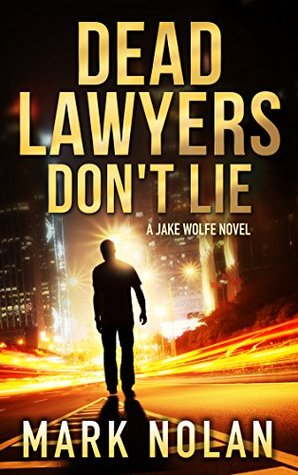 Book synopsis:
A mysterious killer who calls himself The Artist is assassinating wealthy lawyers in San Francisco. When photo-journalist Jake Wolfe accidentally takes his picture during a murder, The Artist adds Jake to his kill list and he becomes a target in a deadly game of cat and mouse that only one of them can survive. How far would you go to protect your family and friends from a killer? How many laws would you break? Jake is a veteran who wants to leave his past life behind him, but the reluctant, flawed hero finds that he can't ignore his duty and his personal moral compass.
This gripping thriller is full of suspense, plot twists and surprises. It features a cast of interesting characters, including several strong-willed women, two wise-cracking San Francisco Police Homicide Inspectors, one highly intelligent dog, and a philosophical killer who shares Jake's admiration for Van Gogh paintings but still plans to kill him anyway. As Jake gets closer to unraveling a merciless conspiracy, his life gets turned upside down and the danger level increases, adding to the growing suspense. This entertaining page-turner starts out as a murder mystery and then shifts gears into a high-speed action thriller that takes you on a roller-coaster ride to the riveting ending. A good read for those who enjoy mysteries, suspense, action and adventure, vigilante justice, unique characters, witty dialogue and a little romance too. 
My review:
I couldn't put this book down. Right from the beginning, it had me hooked. It had everything in it and then some!!! It is definitely a page turner!!!
I really liked Jake Wolfe's character. When I started reading the book, he was portrayed as a mild mannered photojournalist. Then the author started adding layers to him and what he added was fantastic. Jake's character went from ho-hum to an action star over the whole book. Plus, he got the girls. He got more action in one night then a normal action hero….lol.
The one aspect that I really liked was that he was a military dog handler in the most recent war. The author did a great job not only portraying a military dog but the handler. I had never heard of the Alpha Roll until I read this book (and please click on the link  or just Google it. From what I have brought up, it is controversial).
I like that the author did his best to humanize The Artist. He is bipolar (no giveaways here, it is mentioned the first time we meet him) and not on medication. He does have a moral compass. It is skewed though. But then again, aren't all peoples' moral compasses skewed to some extent?
How many stars will I give to Dead Lawyers Don't Die? 5
Will I reccomend it to family and friends? Yes
Would I read it again? Yes and I want to read book#2!!
Age range? Adult. While there are some adult situations in the book. But that is not why I am giving in an adult rating. Those were written very well and weren't graphic at all. The cutting scene and the killing scene are graphic.
Amazon link:
Please remember that the prices can and will change.
Disclaimer: I received Dead Lawyers Don't Die from Mark Nolan for free for my honest review. All opinions expressed in this review are mine and mine alone.
Next book review: